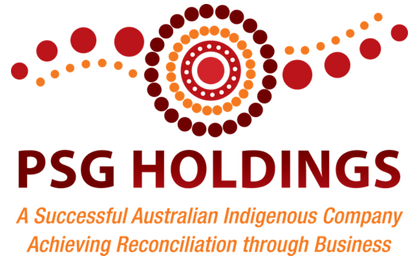 PSG Holdings
Construction
PSG Holdings and breaking down the stigma about Indigenous businesses
Founded in 2011, PSG Holdings provides commercial and residential building services to the mining, hospitality, retail, hotel, education and property maintenance sectors Australia-wide. PSG help their clients choose location, construct premises, fit out interiors and manage refurbishments over time. PSG People is a branch of PSG Holdings, and they provide labour hire, recruitment and traffic management services. PSG Holdings has been a certified supplier with Supply Nation since 2012.
Troy Rugless, Founder of PSG Holdings said, "Being an Indigenous business, there were a few hurdles when we started, I think people didn't trust what we could do,"
Mark Coleman, CEO of PSG Holdings said, "But we broke down the barriers through Supply Nation and started getting opportunities to show members what we could do."
The outcomes
In 2012, PSG Holdings became a Certified Supplier with Supply Nation. Since certification, PSG Holdings has won countless Supplier Diversity Awards, secured work with multinational companies and achieved its competitive advantage in the corporate world.
PSG Holdings has paved the way for other Indigenous businesses and broken through the stigma about Indigenous businesses particularly in the construction industry.
Mark continued "Supply Nation were the catalysts for PSG's growth. The impact has been tremendous, and it's been great for community. We've got a lot of employment out of these local Aboriginal communities,"
"The difference that I've seen personally is how corporate Australia is identifying with young Indigenous entrepreneurs now and now you see all types of Indigenous businesses and they are starting to take their place in the corporate world." Mark said.
Troy said, "We wanted to do certain things with this business and without Supply Nation we wouldn't be able to do them – our Indigenous employment and mentoring other Indigenous businesses."
"When we started our business, there was stigma about Indigenous business and Supply Nation have helped to break down that stigma and opened the doors for many other Indigenous businesses to succeed." Troy concluded.