Why join Supply Nation?
Supplier diversity has significant and measurable long term business benefits – the data clearly indicates that diverse supply chains are more sustainable, flexible and innovative.
But more importantly, supplier diversity is designed to harness planned and budgeted procurement spend and redirect it to traditionally under-represented businesses where it can create greater social good.
What is supplier diversity?
Supply Nation membership can be a catalyst for growth in your organisation as your procurement team unlocks the potential and value of including Indigenous businesses in the supply chain. Supply Nation's Indigenous Business Direct is the biggest database of verified Indigenous businesses in Australia, so it's easy to find a business that can provide the product or service you need.
As a not-for-profit, you understand the importance of leveraging dollars to ensure the greatest possible benefit from the least possible spend – so if you can spend the same amount and create up to four times the social return, that seems like a smart investment.
Supply Nation research shows that for every dollar of revenue, Certified Suppliers produce $4.41 in social return. So spending with Indigenous businesses creates exponential benefits for your organisation and for the wider community!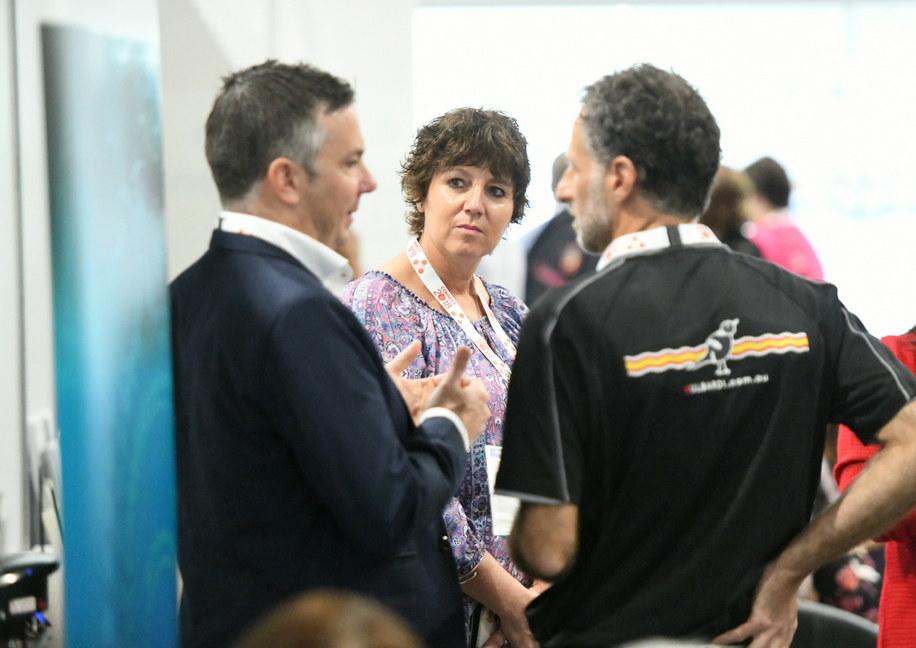 Unlock membership benefits:
Access training and development to build your supplier diversity program based on global and local best practice
Work with your dedicated professional relationship manager to develop a tailored supplier diversity action plan for your organisation
Meet, connect with and mentor Supply Nation Certified and Registered Indigenous business owners and managers to explore opportunities to work together
Attend networking events to learn and share information about supplier diversity with individuals and companies with the same goals and challenges
Supply Nation members access:
On-call support from an experienced relationship manager

Business matching support and advice to help you find the right Indigenous businesses for your organisational requirements

Supplier diversity policies and procedure development support, coaching and feedback

Enhanced search functionality on Indigenous Business Direct including member-only data-set (employee number, revenue, insurances, and more)

Invitations to exclusive networking events
Complimentary access to bited-sized supplier diversity training modules for your team – maximum of 2 attendees per organisation for each session

Discounted tickets to Supply Nation's events, including the annual Connect conferences and tradeshows

Eligibility for nomination in the Supplier Diversity Awards presented at Connect each year

Access to the Indigenous Business Marketplace, powered by VendorPanel

Access to the Supply Nation member logo for use on RAPs, marketing materials, websites, email auto-signatures, tender documentation etc.
Our events

Supply Nation runs events all year to provide members with learning and networking opportunities.

---

Our flagship event, Connect, which is held over two days each year in Sydney, and includes a full day Knowledge Forum and networking drinks; Australia's largest Indigenous Business Tradeshow; and a Gala Awards Dinner where the Supplier Diversity Awards are announced. Members are entitled to discounted tickets to all Connect events. Find out more at www.supplynationconnect.com.au

Our events

Supply Nation runs events all year to provide members with learning and networking opportunities.

---

Through our dedicated Relationship Management team, we actively listen to the needs of our members. Our bite-sized training series is held around Australia with topics addressing current challenges and best practices to embed supplier diversity into your supply chain. These 2-3 hour sessions are open to all members, and are complimentary for up to 2 attendees per organisation.

Our events

Supply Nation runs events all year to provide members with learning and networking opportunities.

---

Throughout the year, Supply Nation and our partners hold trade fairs, networking event and opportunity briefings to which our members and suppliers are invited. We typically include these invitations within our monthly newsletter communications.
Join Supply Nation
As a not-for-profit, you are committed to creating a better Australia.
Leveraging your procurement spend to create positive social change makes sense, and Supply Nation membership will help you develop sustainable supplier diversity programs.