Print Junction
Office supplies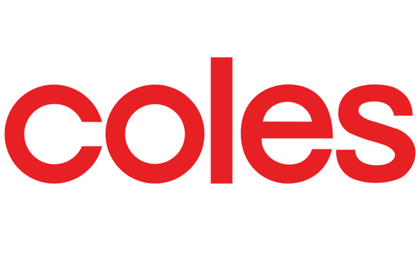 Coles
Food and Hospitality
The secrets behind the successful partnership between Print Junction and Coles
Small family-owned enterprise, Print Junction has been a Certified Supplier with Supply Nation since 2010. They provide a complete range of services including graphic design, full colour offset, digital printing, corporate stationery, production of marketing material, binding and finishing.
Coles is a major Australian supermarket chain with over 750 stores across Australia and is a division of the Wesfarmers corporation. Coles aims to give Australians a supermarket that delivers on value, quality and service. Coles established a Reconciliation Action Plan (RAP) to demonstrate their commitment to working with Indigenous communities. They are focused on creating deeper respect, better relationships and more meaningful career opportunities for Indigenous Australians.
Shane Knight, Sourcing Support Manager for Operations Procurement at Coles, wanted to engage with a Supply Nation Certified Supplier with the capability to provide printing services and a range of stationary.
Coles and Print Junction first met in 2012 at Supply Nation's annual networking event, Connect. Print Junction had a booth at the Indigenous Business Tradeshow and had the opportunity to showcase their products and service to motivated buyers. "When we first met the family, their energy inspired us – it was amazing to see a small business with a huge amount of potential," Shane explained.
Shane visited the Print Junction headquarters in Adelaide and the business partnership grew from there. "They had to jump through a number of hoops at the start, but once that happened, we could provide them with the opportunities. The quality of work is fantastic, and we've been really happy with it," Shane said.
Leah Torzyn, Creative Director of Print Junction said, "Ever since the day they came to visit, the work hasn't stopped coming. It means the world to us to have guaranteed work coming in the door."
Nathan Torzyn, General Manager of Print Junction said, "Coles has assisted Print Junction with freight from Adelaide to Melbourne, enabling the company to continue to supply a large quantity of product,"
Nathan continued, "Coles expects a high level of efficiency and quality – it's a very high standard that we need to adhere to, but this opportunity has really helped us to get ahead and develop an understanding of large supply chains."
The outcomes
Since becoming part of Coles supply chain, Print Junction has grown its business significantly; gained new clients; raised its reputation and increased its printing output. They have supplied single-page and duplicate books, incidental advertising for Coles home and car insurance and extensive print services. Being a small enterprise, Print Junction found the scale of work challenging but invaluable to its growth and development prospects.
Co-Founder, Sheila Torzyn, "Coles has helped us along the way, and it's been an absolute bonus for us to work with them. It's taken us 16 years to reach this point, and it really was hard work when we first started, but I always had a dream to do this."
Shane is thrilled about the partnership, "They had to be commercially competitive to win work – and they really have been. They have a great product and we are very impressed with the quality of their work."
"What I've learned from mum and dad is that what you put in, you get out. They've been very hard workers for most of their lives." Leah said. Sheila agreed that this is the key to success, "When we first started out, the phone never rang! But we didn't think about the 'what ifs' – we always went forward and gave it our best shot."
In 2012, Print Junction won the Certified Supplier of the Year Award, which has now led to an expanded office space; new staff; new business opportunities; increased capabilities and reputation.
Another time Supply Nation connected two businesses with success: