Dreamtime Art
Arts and Entertainment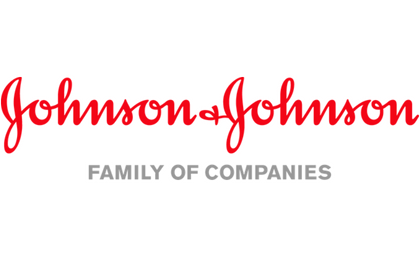 Johnson and Johnson Medical
Healthcare
How Dreamtime Art found their gateway into the corporate market
Founded in 2009, Dreamtime Art became a Certified Supplier in 2012 and is an Indigenous owned Aboriginal art consultancy business. Matthew and his wife pride themselves on the strong focus their business places on encouraging reconciliation and starting the cultural conversation through art. They promote Indigenous artists by selling, leasing and commissioning unique and ethically sourced original Aboriginal art created by a selection of collectable, established and emerging artists.
Johnson & Johnson Medical has been a Supply Nation Member since 2010 and is the medical devices segment of Johnson & Johnson Family of Companies, one of the world's most comprehensive health care organisations. It is the largest medical technology provider in Australia and produces a range of innovative products in the fields of orthopaedics, vascular disease, obesity, gynaecology, urology.
Rebecca Loch, Johnson & Johnson Medical Commercial Category Manager, recognises the importance of a diverse supplier base that reflects their patients and customers around the world. Upon meeting Matthew and Fatima of Dreamtime Art, Rebecca felt immediately that they were the right fit for her organisation.
"I thought that Dreamtime Art was a very innovative organisation. The pricing and service offering were both competitive, and they are a good cultural fit for our business," she continued.
The partnership did not develop overnight. Rebecca said it took almost six months before the final contract was signed following the Connect 2013 conference and tradeshow. "When we were commissioning the artwork, we spoke almost daily to discuss various options – Dreamtime Art sent us digital examples of what the artwork would look like in our office space," She said.
The artwork was officially launched by Managing Director Gavin-Fox Smith at a Johnson & Johnson Medical employee meeting in December 2013. Currently there are six pieces of art procured by Dreamtime Art hanging in Johnson & Johnson's Sydney offices. There are also plans to introduce Dreamtime Art into the Johnson & Johnson Medical offices in Melbourne and Perth.
"Working with a company like Johnson & Johnson Medical has really helped us with other business as well," Fatima said.
"If they're dealing with us it shows our capabilities and that we are reputable for other clients," she continued. Matthew agreed, describing their flourishing partnership with the global healthcare company as a "gateway into the corporate market."
The outcomes
It was at Supply Nation's annual 2013 Connect Indigenous Business Tradeshow in Melbourne that Rebecca and her colleague John Wilson first met Matthew and Fatima of Dreamtime Art. The artwork displayed at the couple's Tradeshow Booth caught Rebecca's eye and led to them striking up a conversation.
"It was valuable to attend the Tradeshow, it's a great forum to try and identify the right supplier for you and we met a few potential suppliers on the day," Rebecca said. Matthew and Fatima believe that their attendance at the Gala Dinner Awards later that evening helped to cement the relationship. "I think that having the booth gives you an advantage in terms of the members seeing what you have to offer," Matthew explained.
Fatima explained that a lot of their success has come about due to persistence and being in the right place at the right time. "I think it's very important that you have a need that has to be filled. If the opportunity is there and the timing is right, then I think the meeting of the minds can happen for both supplier and member." Fatima concluded.
Another time Supply Nation connected two businesses with success: